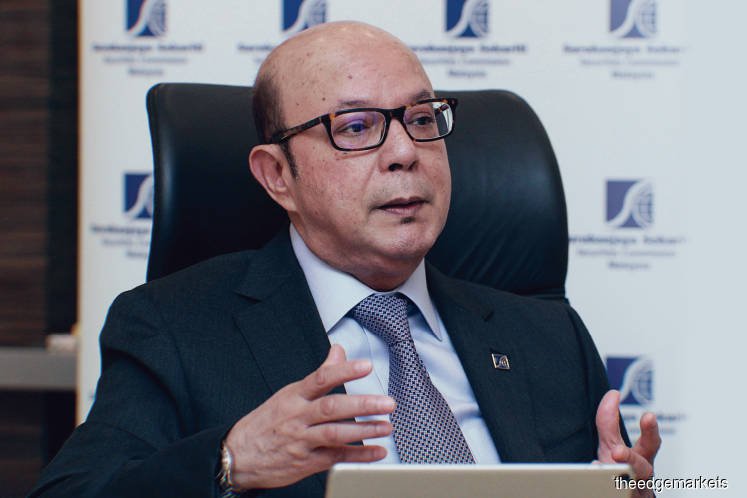 AS it seeks to create a more vibrant, accessible and inclusive capital market, the Securities Commission Malaysia (SC) is also looking to add diversity to the market by making it easier for companies to raise funds via initial public offerings (IPOs).
According to Syed Zaid, SC is reviewing the entire primary market framework, including the IPO approval process. The new framework is expected to be announced by the second quarter of this year.
"It goes back to my point of creating an accessible market to serve the full spectrum of issuers, investors and intermediaries. We want to broaden opportunities to the underserved segments of the markets."
"We have about 12,500 companies that are no longer considered MSMEs (micro, small and medium enterprises) and have not really been on our policy radar, but they constitute almost half of our economy," he says.
However, the SC chairman stresses that the potentially easier entry will not be at the expense of corporate governance and investor protection. Instead, the regulator will also step up its enforcement and supervision activities to ensure corporate governance rules and regulations are upheld.
It is worth noting that the move to make it easier for companies to list on the stock exchange comes amid an increasing number of "surreptitious" backdoor listings in recent years.
Often, such backdoor listings occur via reverse takeovers (RTOs), whereby new shareholders take control of a public-listed company before injecting new businesses and selling off the existing businesses. Some have criticised RTOs as a way to bypass the IPO process, which usually take a longer time to secure the necessary approvals.
For example, among the requirements to list under the profit test requirement is uninterrupted profitability over three to five years.
Syed Zaid indicates existing regulations are sufficient in ensuring the avenue is not abused. "In principle, the alternative route to list via RTO should not be utilised to circumvent the direct-listing requirements," he says.
That said, he notes that a shareholder's injection of assets, which are larger than a company's existing business, would cause a significant business direction change and thus still need to fulfill criteria set by direct listing rules.
And in the case where such rules are not triggered, the process still requires regulatory approval and fulfill various other requirements, he adds.